Rf Beauty Equipment introduct

Breaking with the traditional technology,It is a new generation of non-invasive anti-aging and wrinkle removal technology ,be safe and non-invasive. Applying Radar positioning and navigation technology, combined with advanced "focused radio frequency" energy. Accurately penetrate the dermis and SMAS fascia layer that cannot be reached by traditional surgery, immediately shrink collagen and fiber mediastinum, stimulate collagen regeneration and recombination, and build a new collagen fiber network. With deep and shallow "three-dimensional improvement of skin support structure, obtain" firming + lifting + wrinkling.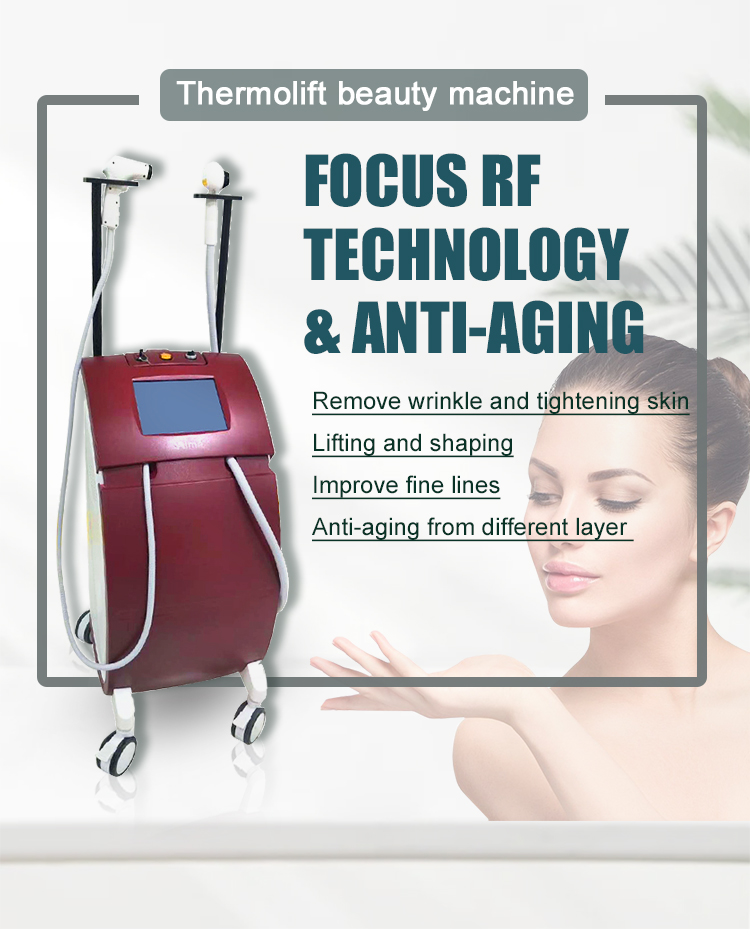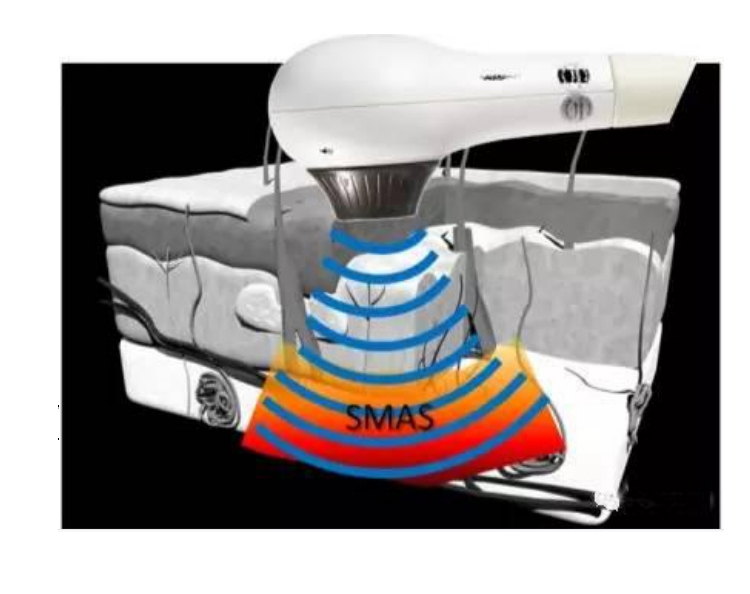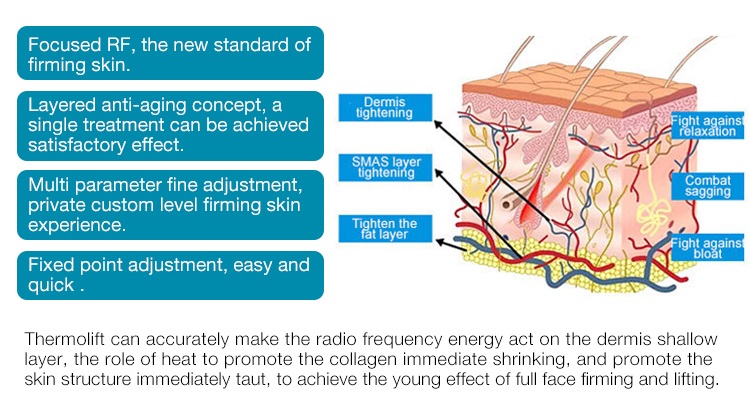 Thermolift Advantages:
High Power Focused RF
Apply with strong "Focused RF" technology, accurate heating, layered anti-aging, Interval heating depth focus.
Positioning and Navigation Tech
Radar positioning and navigation technology, three-dimensional reconstruction of the skin support structure from deep to shallow, significant result after only one treatment, 3 - 5 years long lasting treatment effect.
Intelligent identification
Intelligent recognition the collagen and cellulite, without damage to other normal tissues.
No consumables, cost-effective
There is no need to change the treatment tips regularly. Not like the HIFU machine, thermolift handpiece does not have limited using shots, you can increase the operating times freely.