Health Care WASTE: A WORLDWIDE ISSUE
FOR PUBLIC HEALTH & ENVIRONMENT
COVID-19 epidemic is seriously affecting people's health and global economy. Microwave Sterilizer for Health Care Waste can effectively dispose infectious waste containing new coronavirus,Health care activities protect and save lives.But what about the waste and by-products that they generate?Health care waste management process can be expensive and difficult to set up for health care centers.An unsafe management can cause major issues:

1.Medical waste contains potentially harmful microorganisms which could infect people
2.The World Health Organization (WHO) estimates that 40% of hepatitis cases and 2,5% of HIV cases worldwide are caused by occupational exposure
3.Treatment and disposal of healthcare waste may release pathogens and toxic pollutants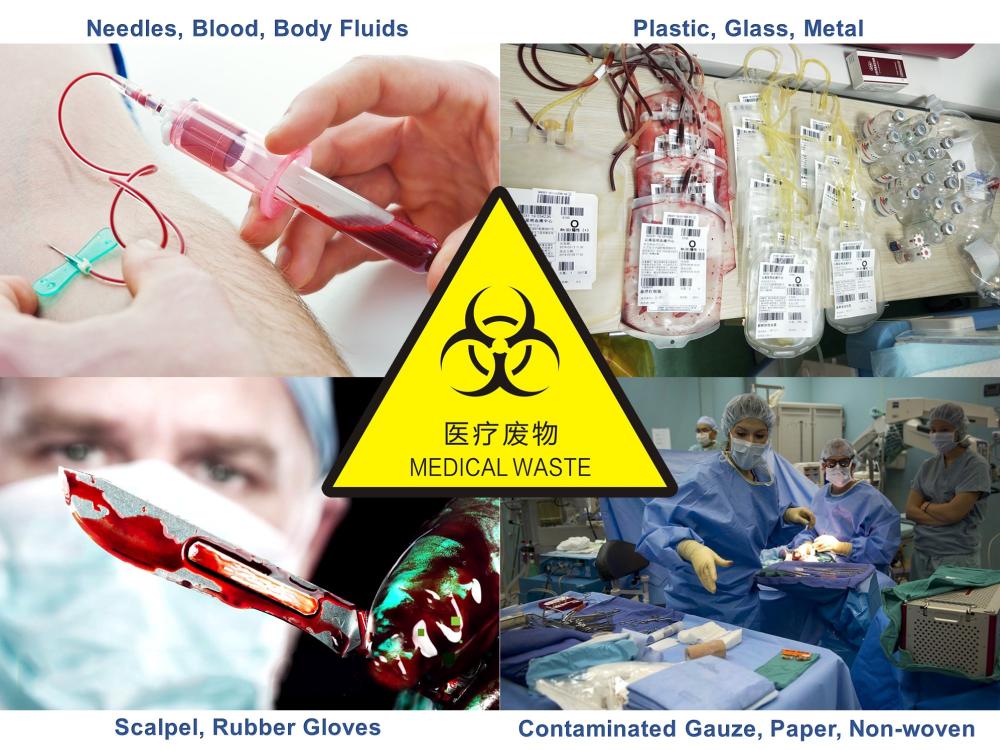 World Health Organization has for the first time declared the corona virus outbreak a pandemic.
With Global spread of the novel coronavirus pneumonia virus, the spread of sudden infectious diseases is very rapid, and the amount of medical waste will be increased with the spread of virus. There are 80,000 patients in China alone, In 2020, 165,000 tons of mask waste will be added. It is predicted that the output of medical waste will increase by more than 25% in 2020.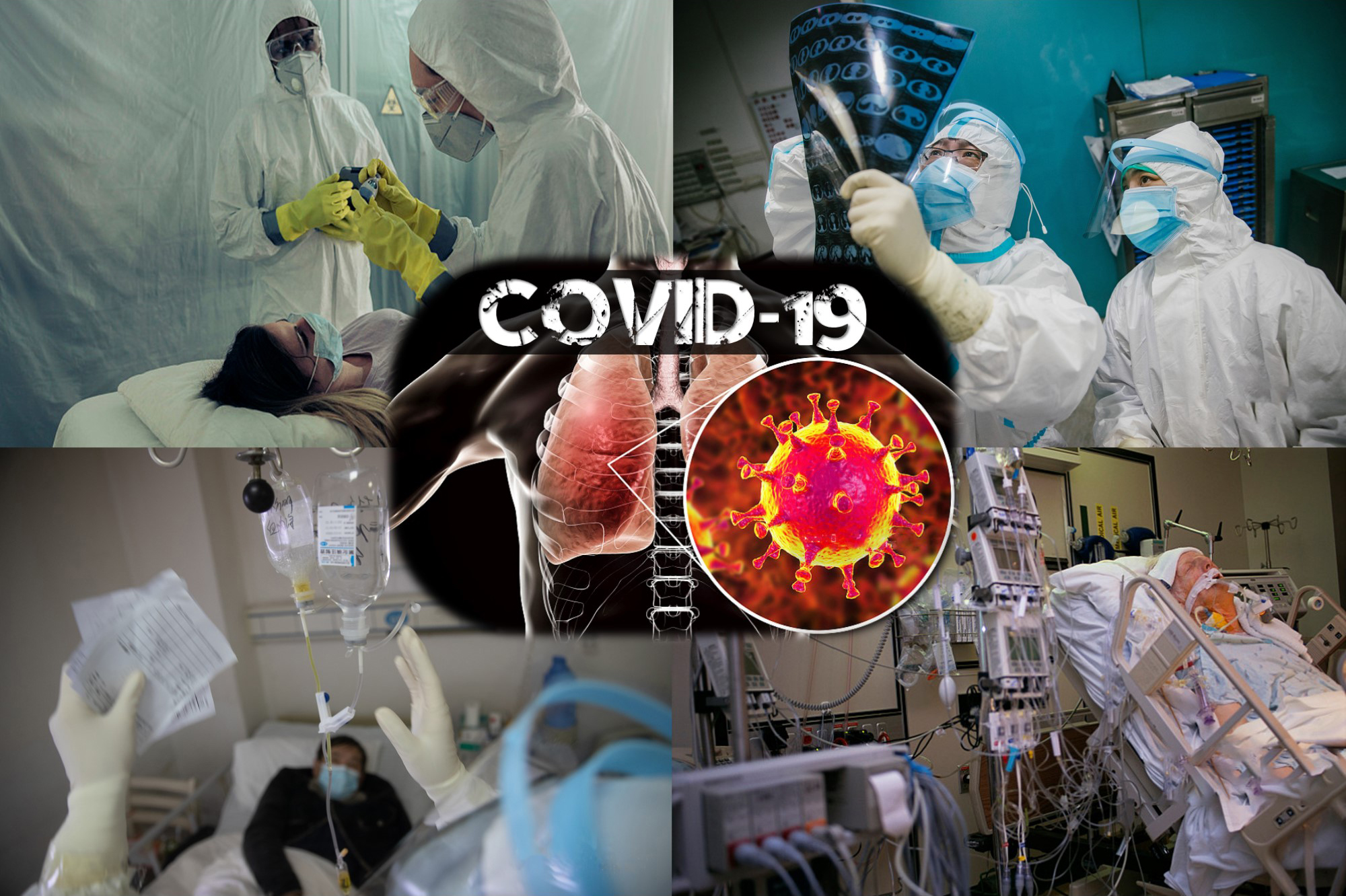 The original medical waste disposal institutions have limited capacity to dispose of, a large amount of medical waste containing virus and bacteria can not be completely sterilized, which will cause catastrophic consequences.

Medical waste treatment with microwave disinfection equipment can
solve the problem of medical waste infecting humans and polluting the environment

Microwave disinfection technology principle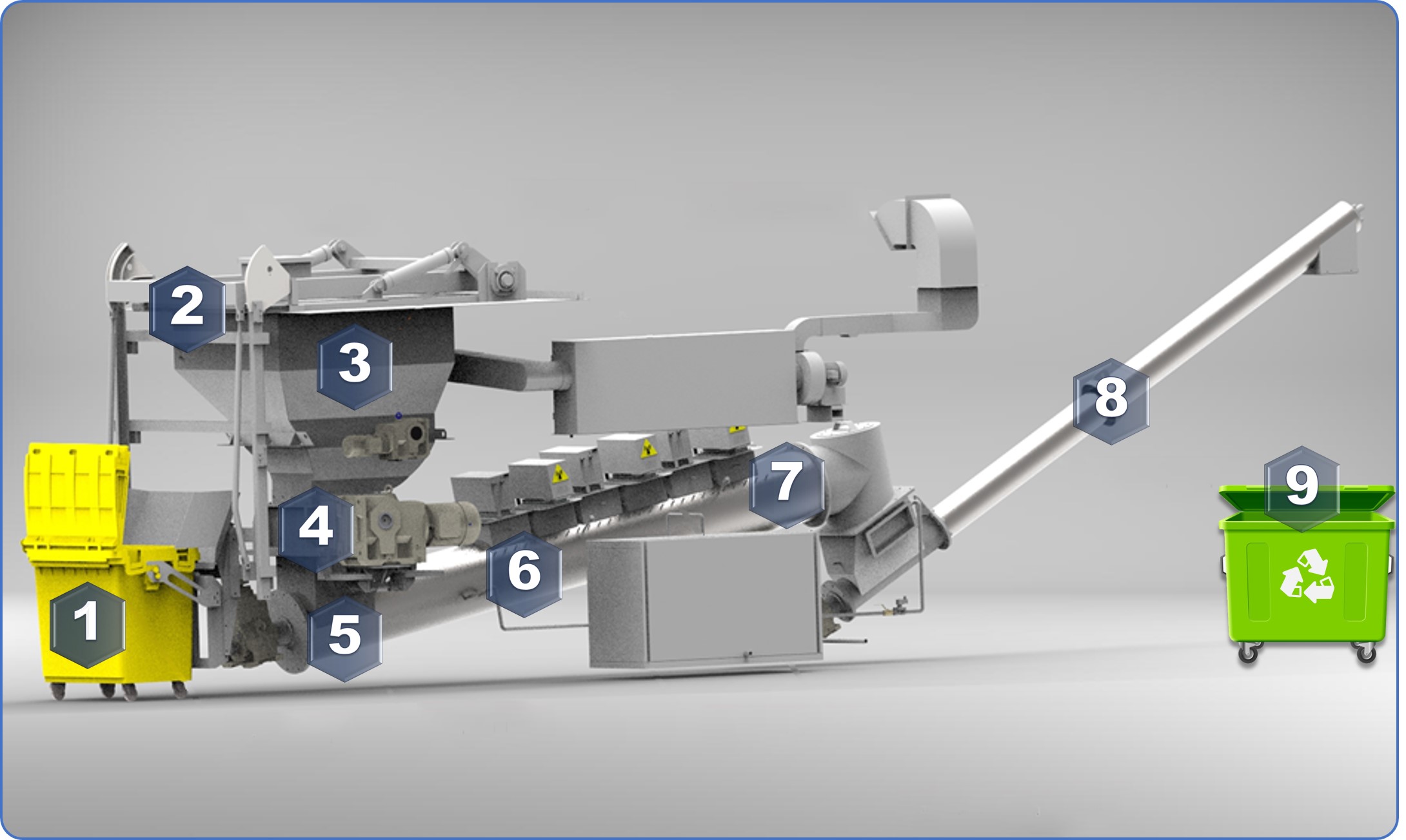 Technical characteristics
Microwave disinfection technology uses a microwave sterilization time is short, fast, penetrating ability, inside and outside the temperature uniformity, saving energy, disinfection effect of good characteristics.
In the microwave field, the cell structure is destroyed, destroying the cell inside and outside the material balance, causing cell death.
The combination of microwave and water vapor makes the disinfection effect more effective.
Microwave disinfection does not produce dioxin and malodorous gases, no waste water.
Treated residue

Solution adapted to: Every medical waste producers

1.Public Hospitals/Private Hospitals/Women's & Children's Hospitals /Centers For Disease Control/Blood Bank Pet Hospital
2.Biology Laboratory/Medical Laboratory/Forensic Identification Center/Gene Detection Center/Medical College
3.Biological Waste Disposal /Medical Waste Disposal Company/Epidemic Management Company/Dead Livestock Disposal Company
Solution adapted to:Any type of medical wastes
(Chemical, dangerous drugs and radioactive substances excluded)

Blood and Blood Products

Dialysis Waste

Animal Tissues, Body Parts, and Carcasses

Human Tissues, Body Parts, and Limbs

Biological and Non-Hazardous Pharmaceutical

Needles, Syringes, and other Sharps

Research Waste

Laboratory Specimens

Surgery Waste

Pathology and Histology Samples

Aids and Hepatitis Waste

Isolation Waste

Cultures and Slides

Intravenous Bags, Blood Bags, and Associated Tubing

Animal Bedding

Packaging Materials

Gloves, and Gowns Associated with Waste Collection

Trace Chemotherapy/anti-neo plastic waste




MDU-3 Equipment specification

| | |
| --- | --- |
| Dimensions | 8.3m lenght x2.9m widthx3.3m high |
| Weight | 13tons |
| Treatment type | Pre-shredding with core-hearting microwave disinfection technology |
| Type of process | Automatic continuous process |
| Processing capacity | 200kg/hr |
| Emissions | Zero emission |
| Energy consumption | 117 kw ( 20° C at 1 atm ) |
| Effectivness | More than 4log-6log disinfection (>99.99%-99.9999%) |
| Required floor space | 9m x 3m ( 5.5 m height ) |
| Manpower requirements | No specialized operator / 1 operator |
| Assembly and start-up | 2-3 day assembly - start-up |
| Train | Mechanical engineer training one month in advance |