Olive Leaf, a natural herbal antibiotic and antioxidant that can help or prevent many diseases. The active compounds Oleuropein in Olive leaf have been reported to act as an Antimicrobial agent, which slows invaders enough for the body's natural immune system to react.
Function of Llive Leaf Extract
1. Olive leaf extract is used for the treatment of malaria. Olive leaf extract traditionally received little attention in medical circles.
2. Olive leaf extract has a similar antiviral action to many anti-retroviral drugs,as both a potent protease and reverse transcriptase inhibitor.
3. Olive leaf extract also appears to be effective in the treatment of many of the opportunistic infections associated.
Application of Llive Leaf Extract
1. Olive leaf extract is widely used as health food and pharmaceutical raw materials, usually capsules, tablets, granules, and other formulations.
2. Water-soluble extract of olive leaves as a function of active ingredients added to cosmetics and beverages.
| | |
| --- | --- |
| | Pharmaceutical Active Ingredient Llive Leaf Extract powder |
| | 99%min |
| certificate | ISO 9001 |
| Keywords | Llive Leaf Extract online,Llive Leaf Extract powde,Llive Leaf Extract Active Ingredient |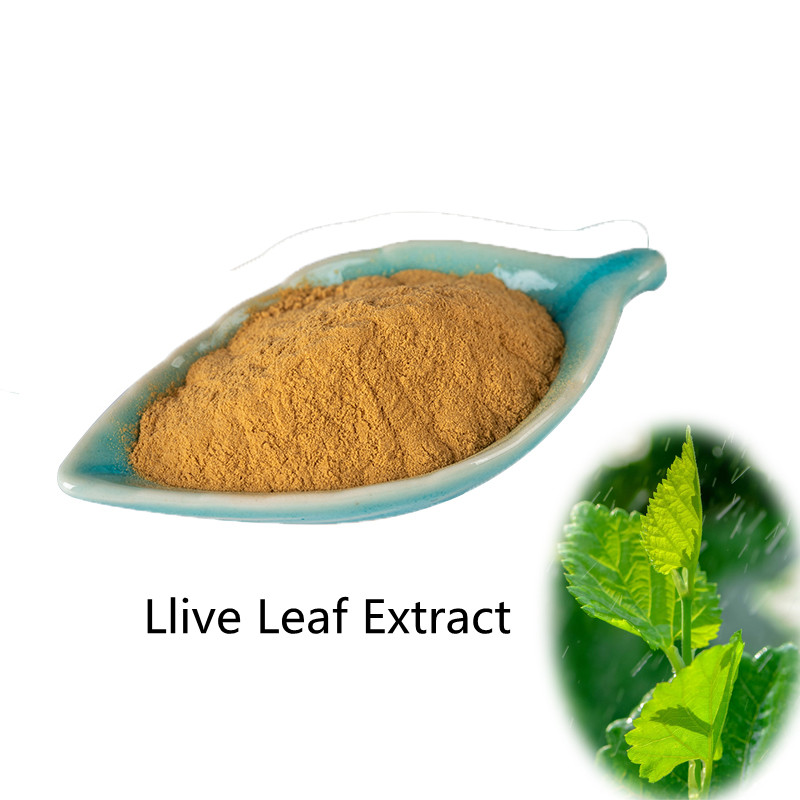 We are an international group company which was established in May 2001, our product lines include Food Additives, Cosmetic Raw and Veterinary Raw material etc. We are China Leading Manufacturers And Suppliers Of Human API, we sell our API product to all over the world, our popular items include Amlodipine Besylate Powder, Paracetamol,Our factory occupies over than 131 acres, equipped with 3 production work shop. Low Price Ampicillin, Ciprofloxacin and Dexamethasone etc, we have exported our API products to over 60 countries and we keep long term and pleased cooperations with our customers all the time, You are welcome to send us an inquiry if any interest in other categories.

Our professional sale team will introduce more product details and provide more business opportunities to you according your business characteristics. We cherish every customer and we also expect to build a win-win business with you. We have our own factory located in Xi'an, Shaanxi Province, China. we manufacture Herbal Extract , Meanwhile, the factory is equipped with the researching and quality inspection center, with strong technology research and development strength. Fruit & Vegetable Powder have top quality,Now we are standing in front of the industry foundation, we thought to provide quality products and services to target customers around the world.