Buy online Active Ingredient CAS936563-96-1 Ibrutinib powder
Product name:Buy online active ingredient CAS936563-96-1 Ibrutinib powder
CAS:936563-96-1

Appearance:White Powder
MF:C25H24N6O2
MW:440.49
Storage:Keep in Cool Place
Shelf Life:2 Years
What is Ibrutinib?
Ibrutinib is a highly selective Bruton's tyrosine kinase (Btk) irreversible inhibitor.PCI-32765 (Ibrutinib) is a selective and irreversible pyrrolopyrimidine-based inhibitor of BTK with IC50 of 0.5 nM. [1] PCI-32765 binds irreversibly to Cys-481 in BTK and thus is only active with other kinases with such a modifiable cysteine residue. In DOHH2 cells, in which the BCR pathway can be activated by anti-IgG, PCI-32765 inhibits autophosphorylation of BTK (IC50, 11 nM), BTK's physiological substrate, PLCg (IC50, 29 nm), and downstream ERK (IC50, 13 nm).
Application&Function of Ibrutinib
Ibrutinib is a high potent irreversible BTK inhibitor with an IC50 of 0.46 nM for the purified Btk.PCI-32765 (Ibrutinib) is highly active and well tolerated in CLL/SLL pts irrespective of high risk genomic abnormalities. Although follow-up is short, the high response rate and very low progression rate suggests that PCI-32765 (Ibrutinib) may be an important new targeted treatment approach for CLL pts. In ex vivo assays with whole bold, PCI-32765 (Ibrutinib) prevents the activation of human BCR with an IC50 of about 0.2 μM, while not influencing the activation of T cell. Treatment of CD40 or BCR activated CLL cells with PCI-32765 (Ibrutinib) results in inhibition of BTK tyrosine phosphorylation and also effectively abrogates downstream survival pathways activated by this kinase including ERK1/2, PI3K, and NF-κB. In addition, PCI-32765 (Ibrutinib) prevents activation-induced proliferation of CLL cells in vitro, and effectively inhibits survival signals provided externally to CLL cells from the microenvironment including soluble factors (CD40L, BAFF, IL-6, IL-4, and TNF-α), fibronectin engagement, and stromal cell contact. PCI-32765 is originally developed by Pharmacyclics. And participants is been invited for the phase I clinical trials.
Ibrutinib is an active pharmaceutical ingredient used for antineoplastics
| | |
| --- | --- |
| | Buy online active ingredient CAS936563-96-1 Ibrutinib powder |
| Appearance | White Powder |
| | 99%min Ibrutinib |
| Certificate | GMP;ISO 9001 |
| Test method | HPLC |
| Keywords | Ibrutinib supplier,Ibrutinib manufacturer,CAS936563-96-1 |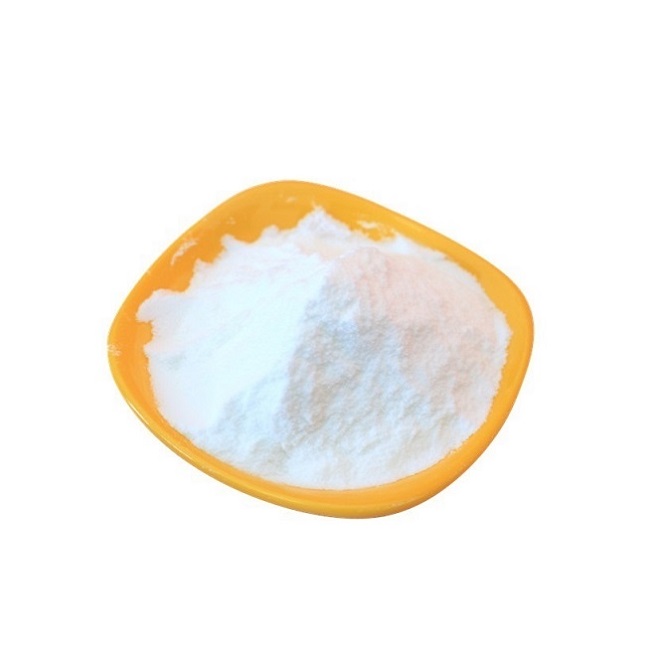 Xi'an Hollysince Biotech Co., Ltd., located in Weiyang District, Xi'an, Shaanxi, China, is a professional researcher and one of the leading manufacturer in the field of Pharmaceutical Chemicals and plant extracts. Hollysince Biotech is specialized in research, development, production, processing and sales. It has absolute advantage because of its strong research strength, advanced production facilities, modern management system and experienced service team.

Hollysince insists in innovation and produce high quality products. We have standard GMP workshops and complete plant extraction equipment and chemical synthesis equipment The superior product quality is guaranteed by 300,000 level air-conditioning clear system within extraction, purification, drying and packing procedures. The products are exported to 80 countries and regions all over the world.

We also have talented personnel and completely equipped laboratory for the quality controlling. Various detection devices are also equipped in Hollysince Biotech. Our main products are medical raw materials and plant extracts. They are widely used in Human APIs, Veterinary Products, Food Additives, Cosmetic Raw, Healthcare Product, Vitamin And Enzyme research and so on.